Genre: fiction, adventure
Fabianna works as a private investigator in Paris in the 1940s. Her job is to provide help to people who want to discover or disclose secrets. No matter how difficult her job and herself is, she always has a friend, Meritte, a factory worker, by her side.  Fabianna's life changes dramatically after the encounter with Antonio Castillo, a lunatic poet, communist and journalist, the founder of the magazine,
Demain
.  Wanted by Gestapo, Antonio turns to Fabianna for help. 
Fabianna's second cousins, a Jewish Violinist, Shawn Steinberg and his brother Viktor ran away from Köln to Paris. Having never known the existence of each other till this moment, Fabianna and the Steinberg brothers are excited about their reunion. However, troubles and threats follow up with them.
"Fabianna" tells the destines of several young people living in 1940s. During the wartime, one had to survive and dreams seemed to be a luxury. 
***Looking for scriptwriter collaboration
*

*

*

*

*

*

*

*

*

*

*

*

*

*

*

*

*

*

*

*

*

*

*

*

*

*

*

*
Character Introduction
*

*

*

*

*

*

*

*

*

*

*

*

*

*

*

*

*

*

*

*

*

*

*

*

*

*

*

*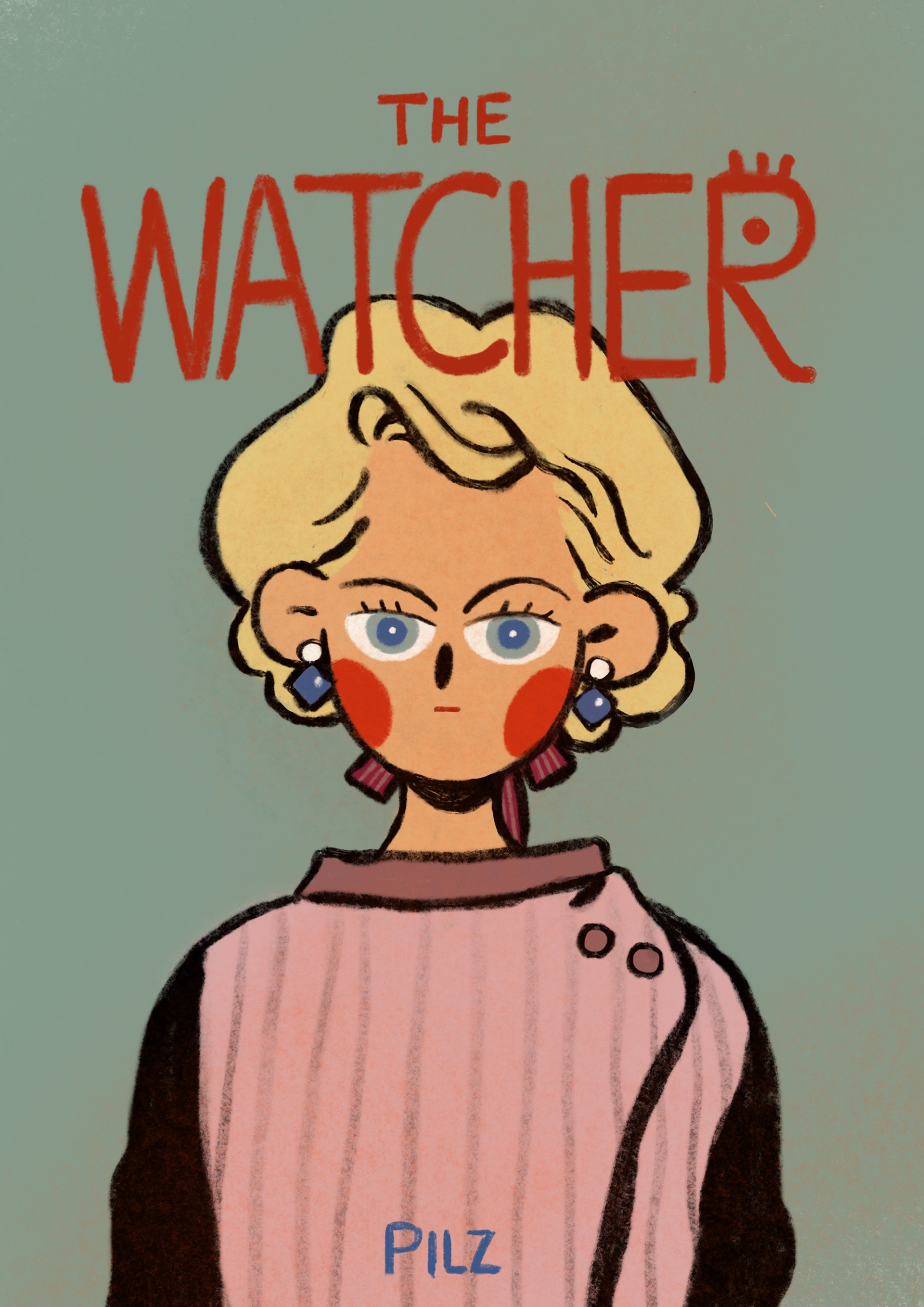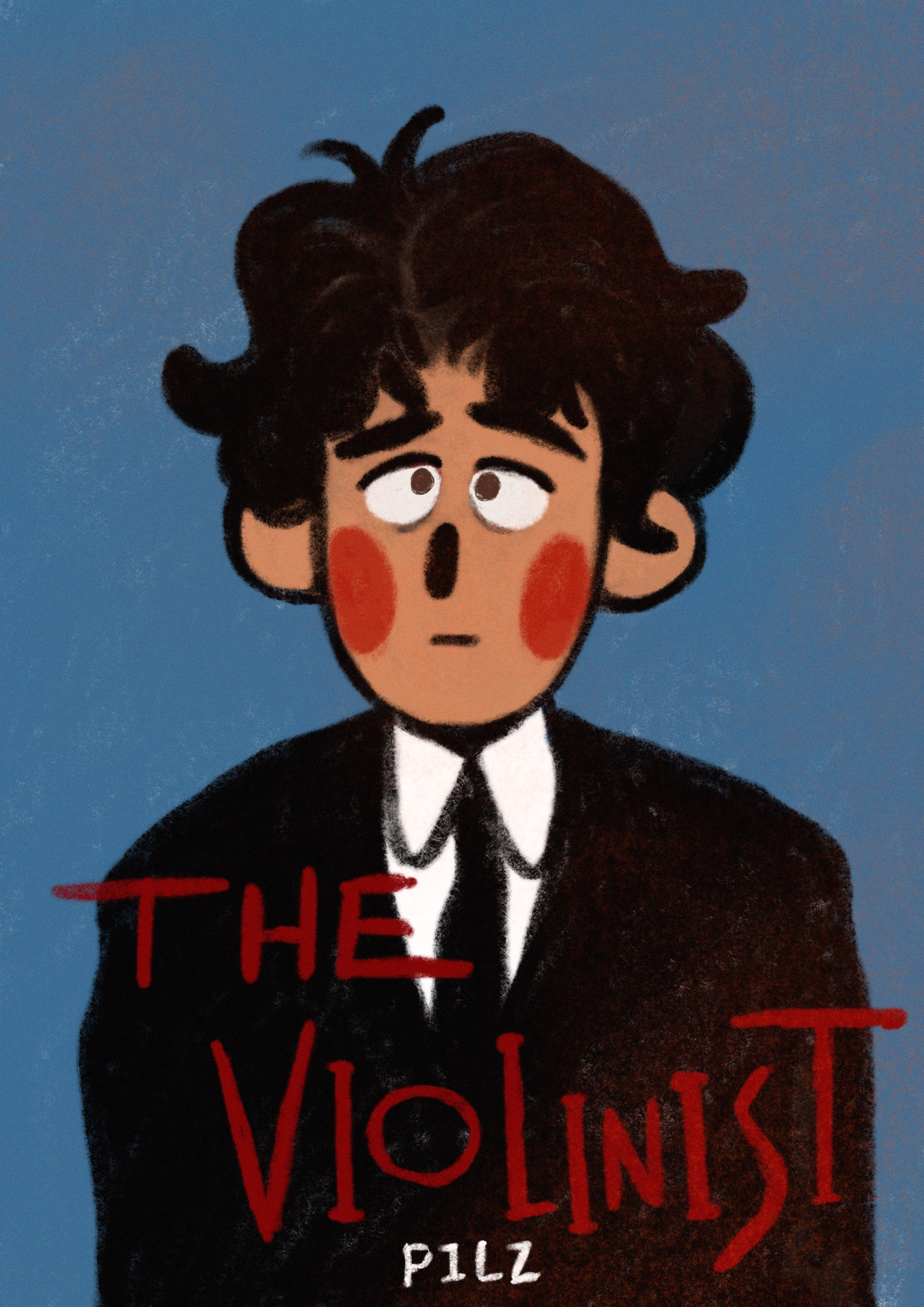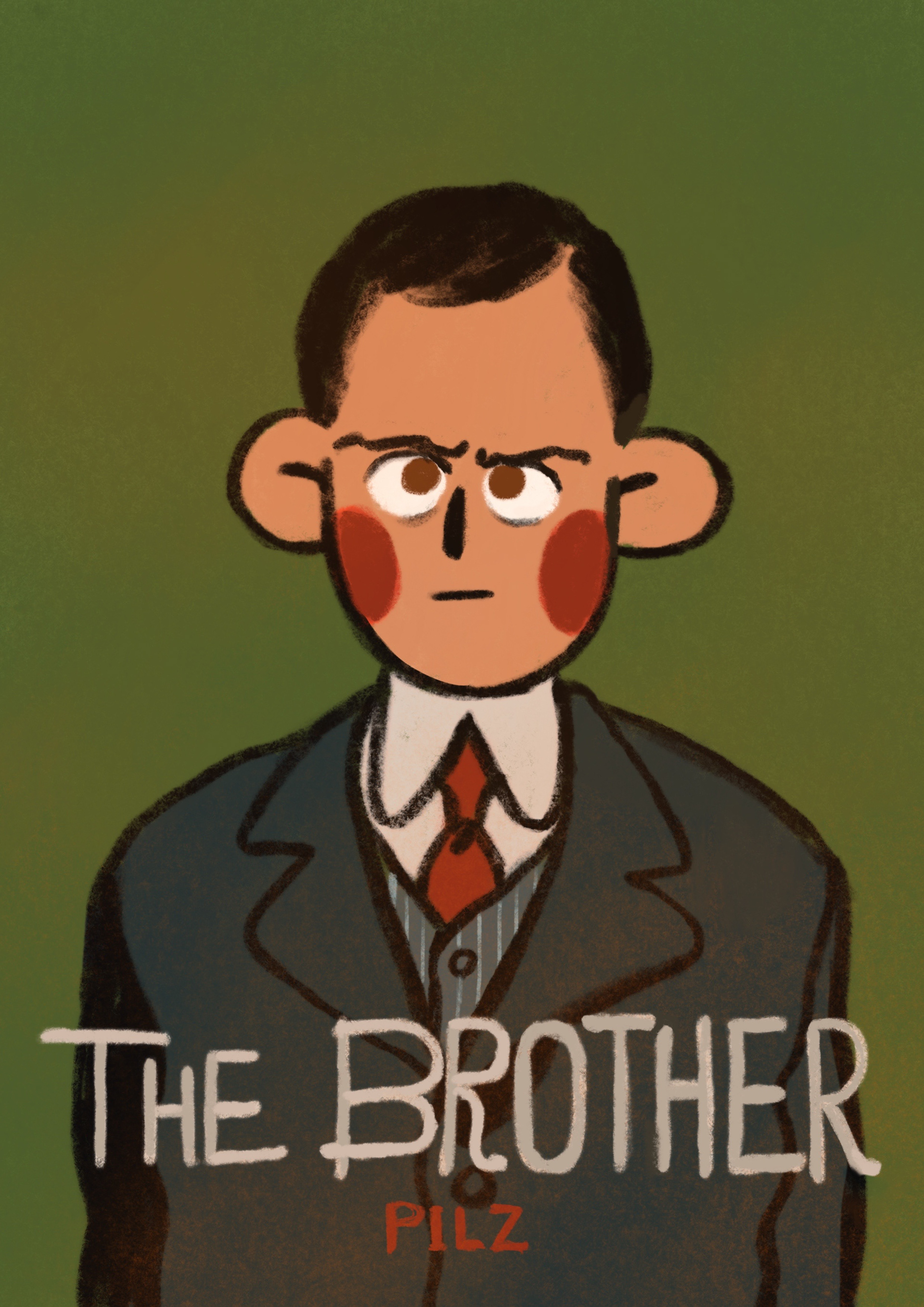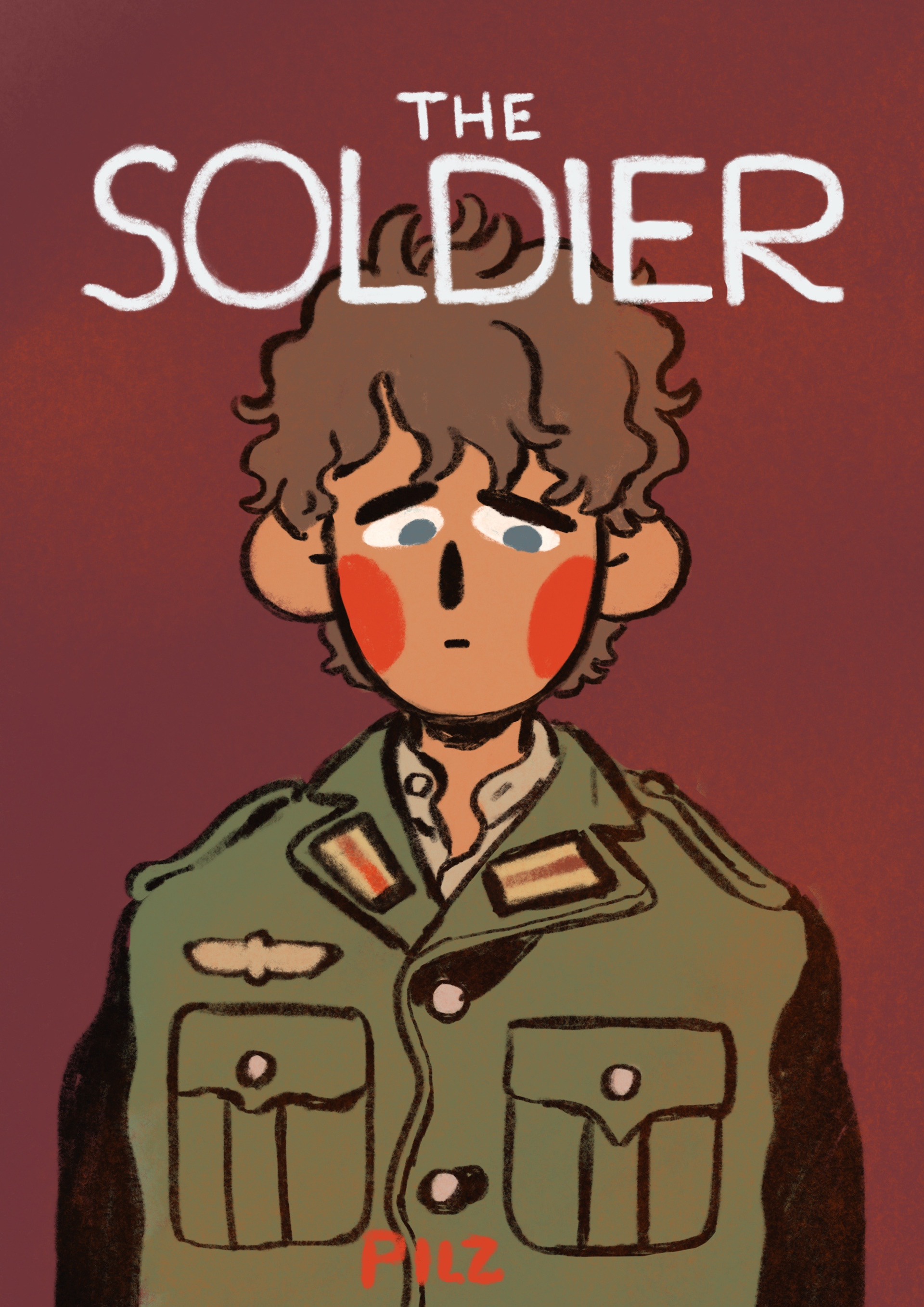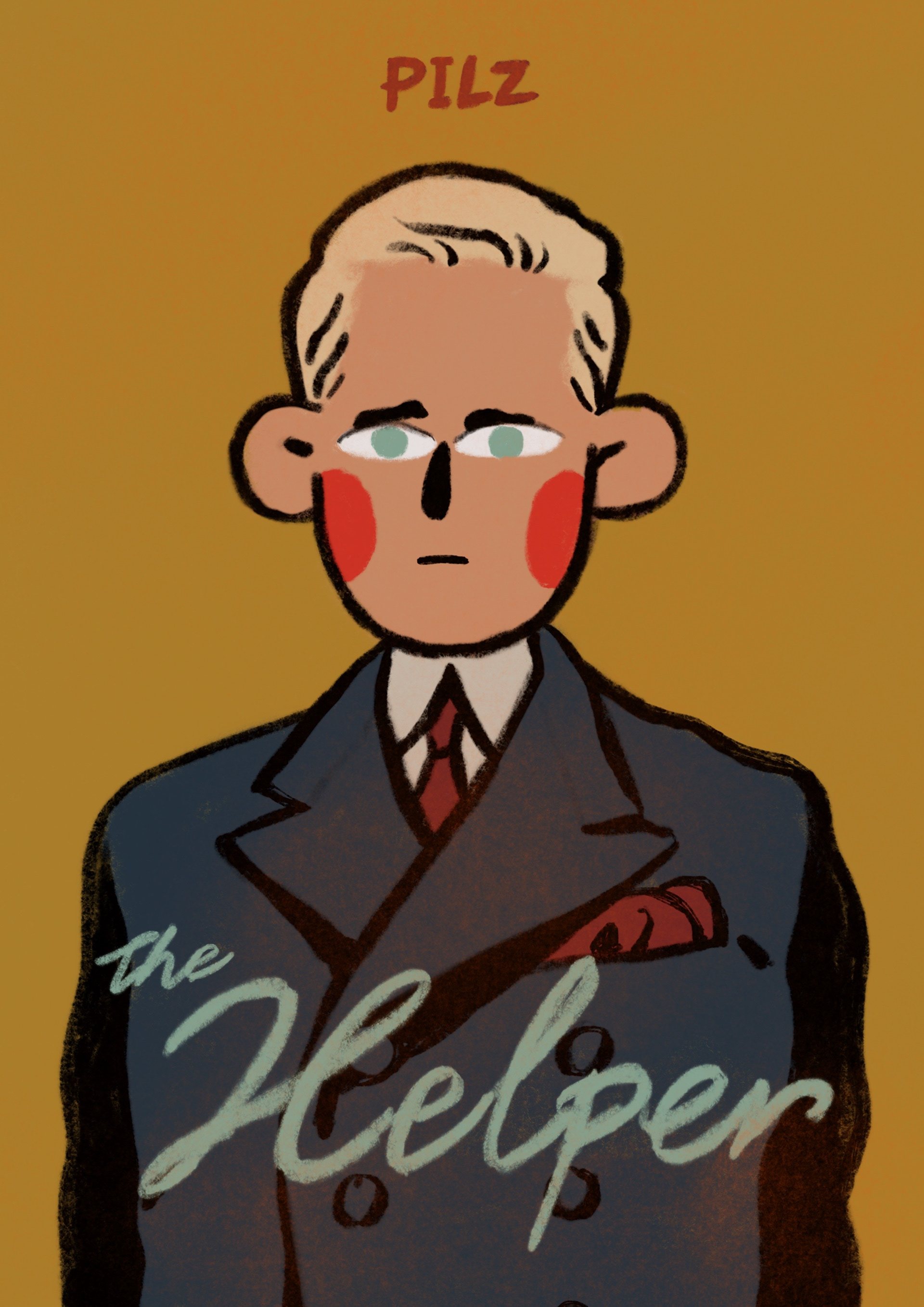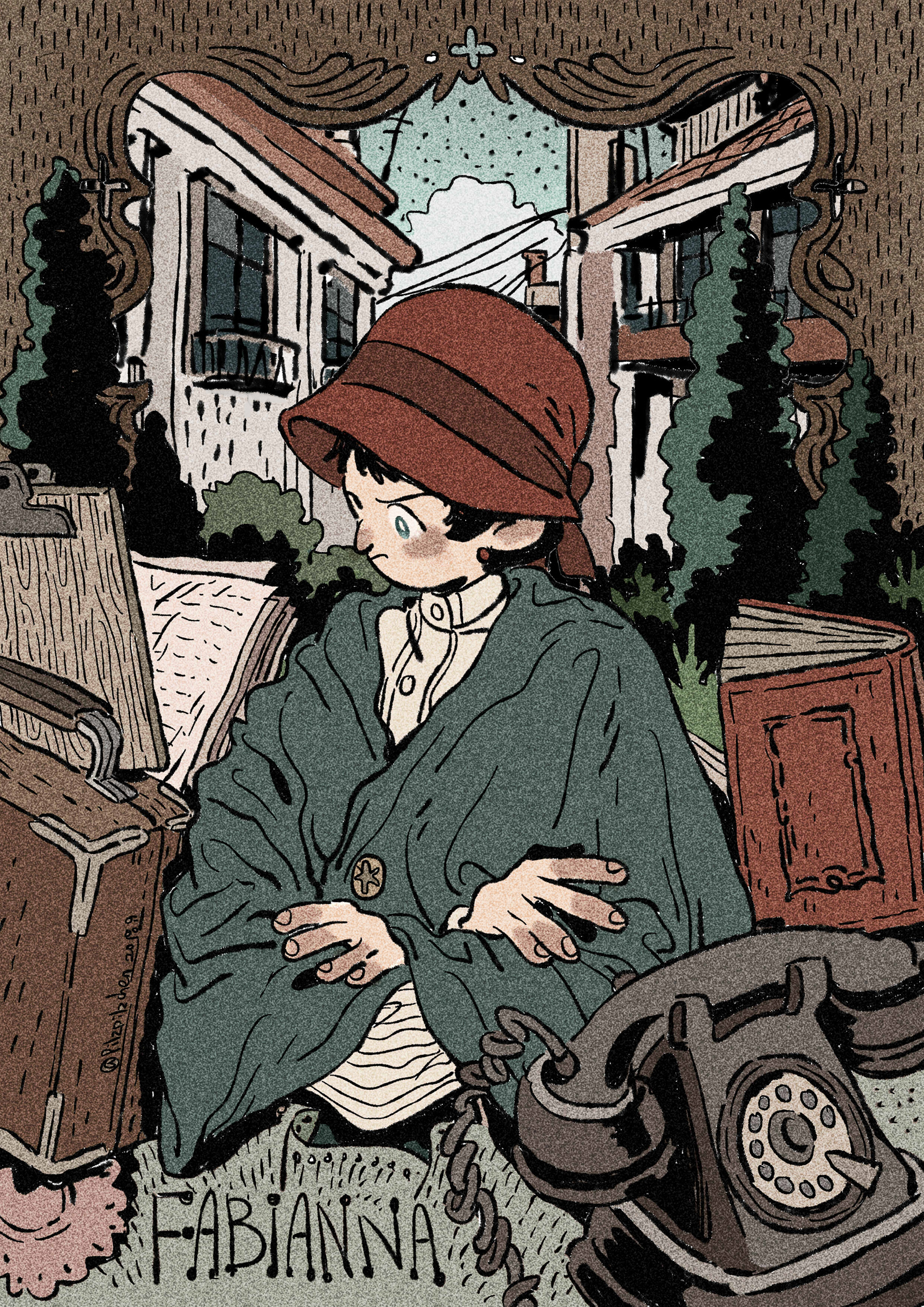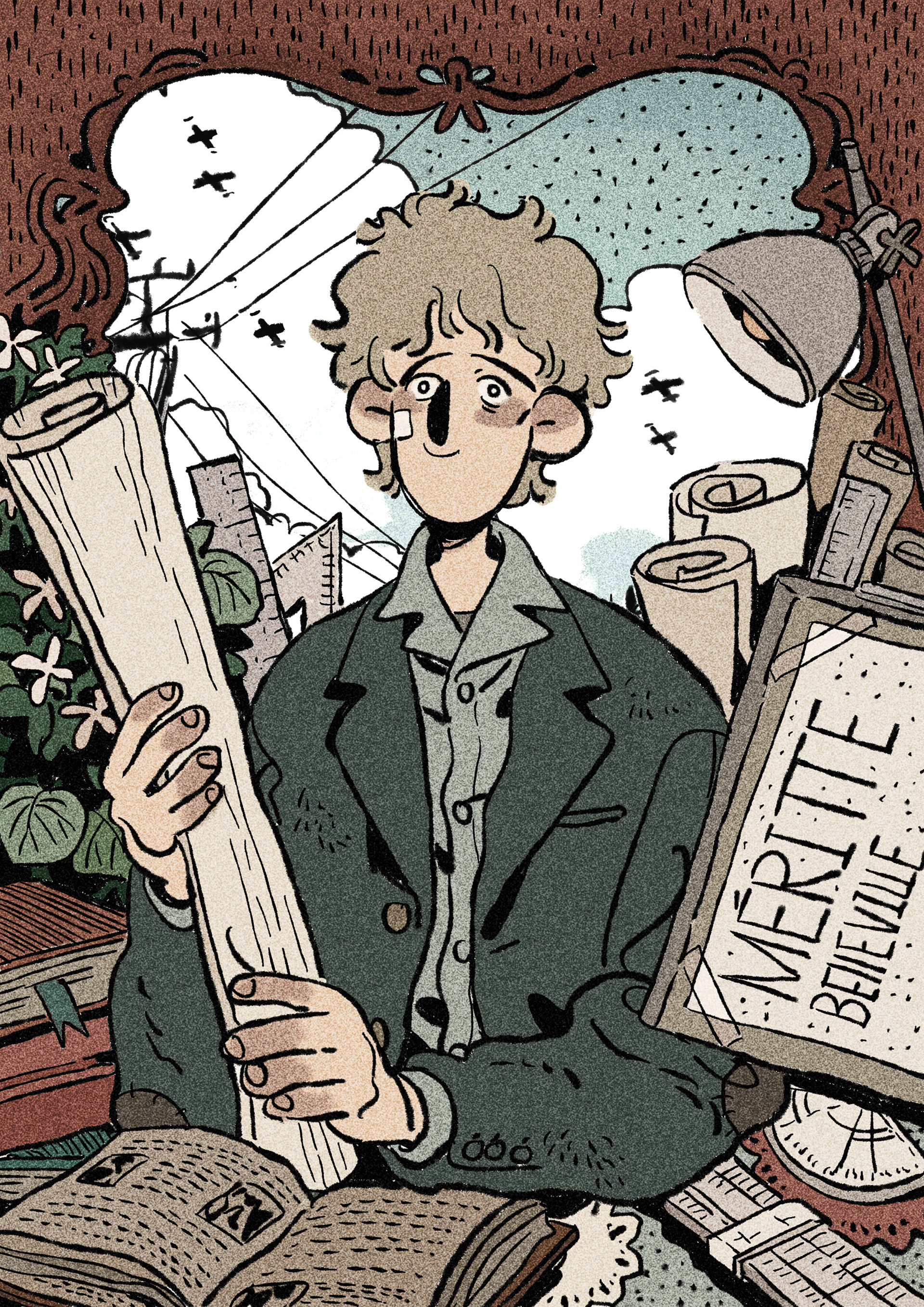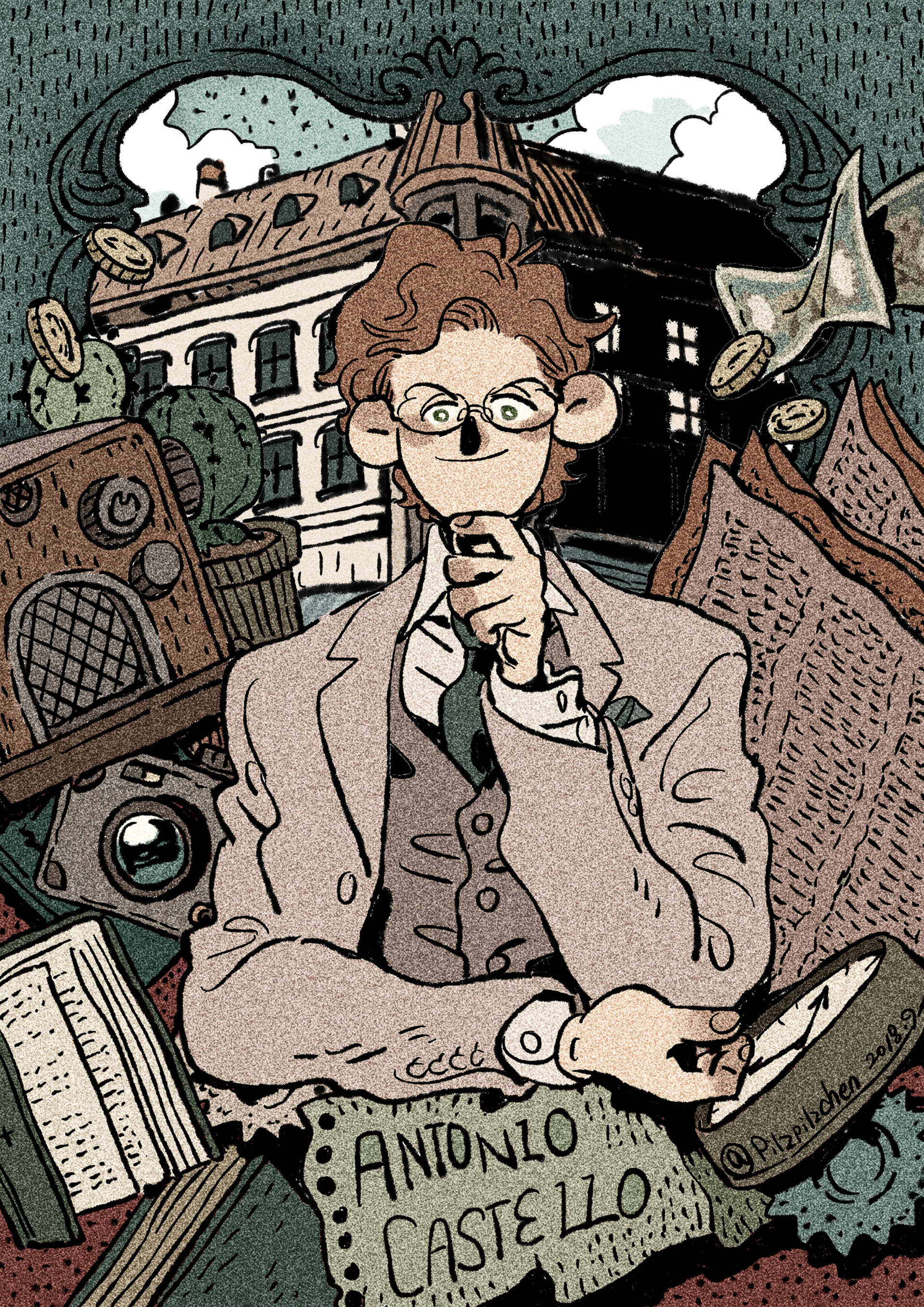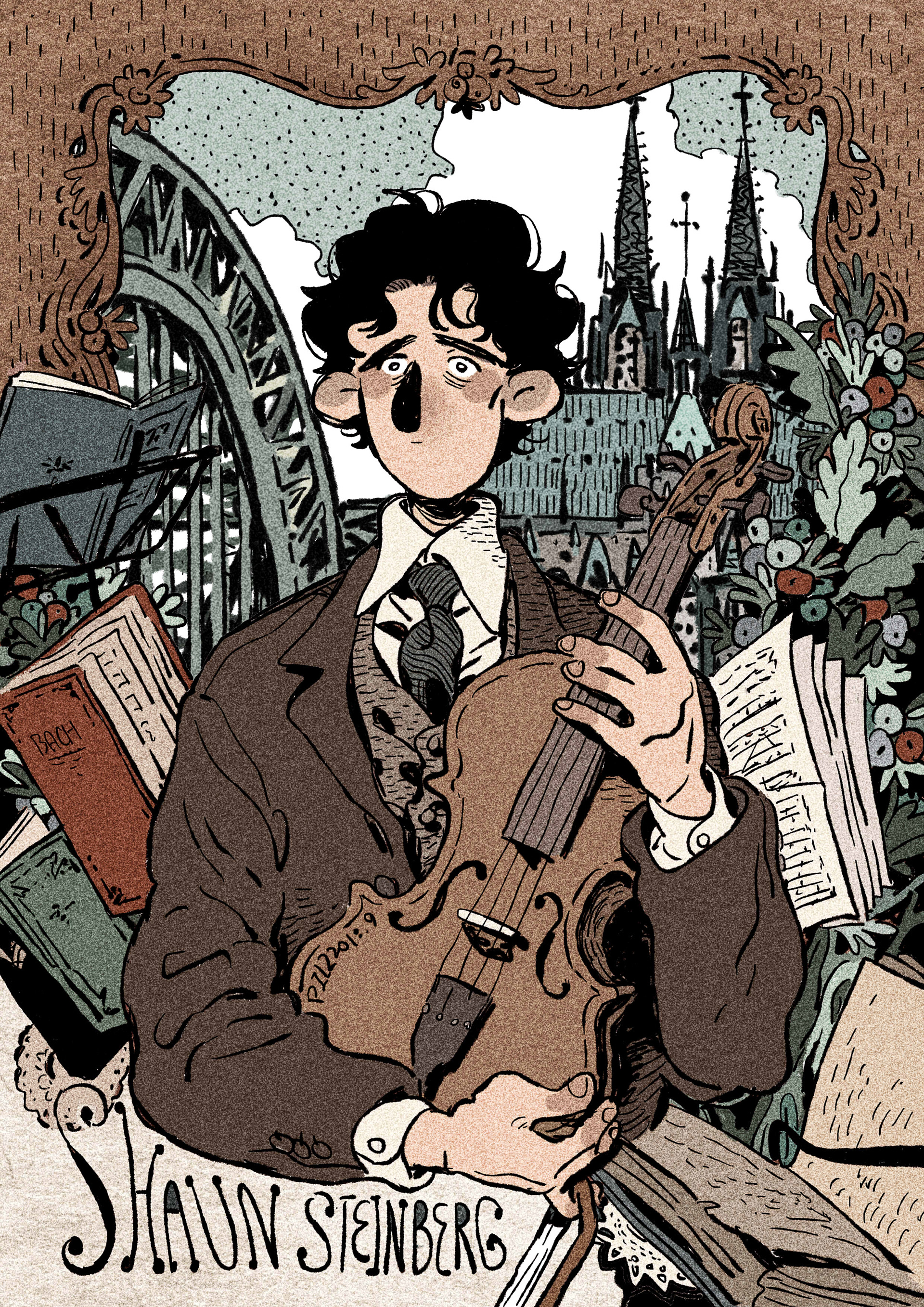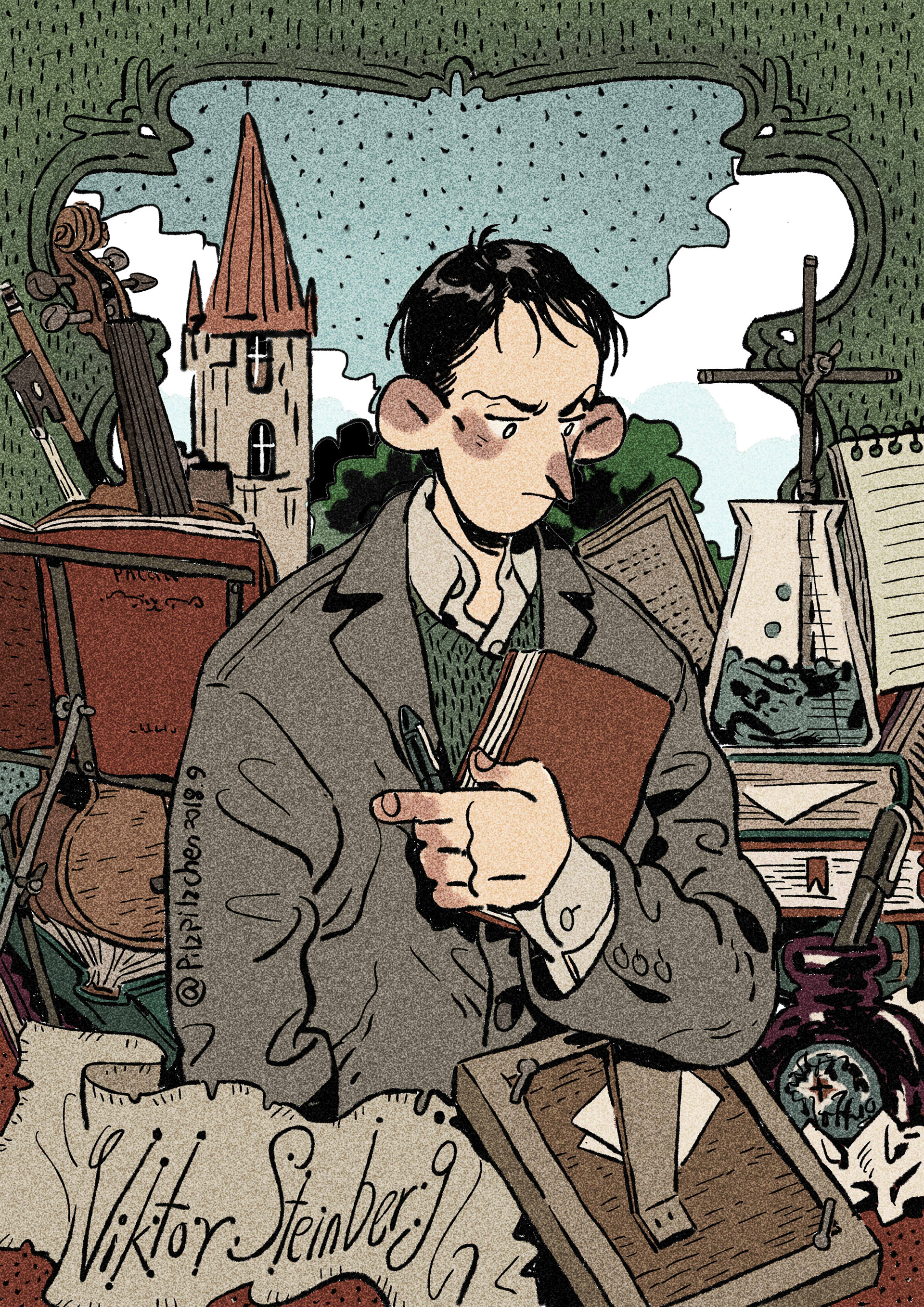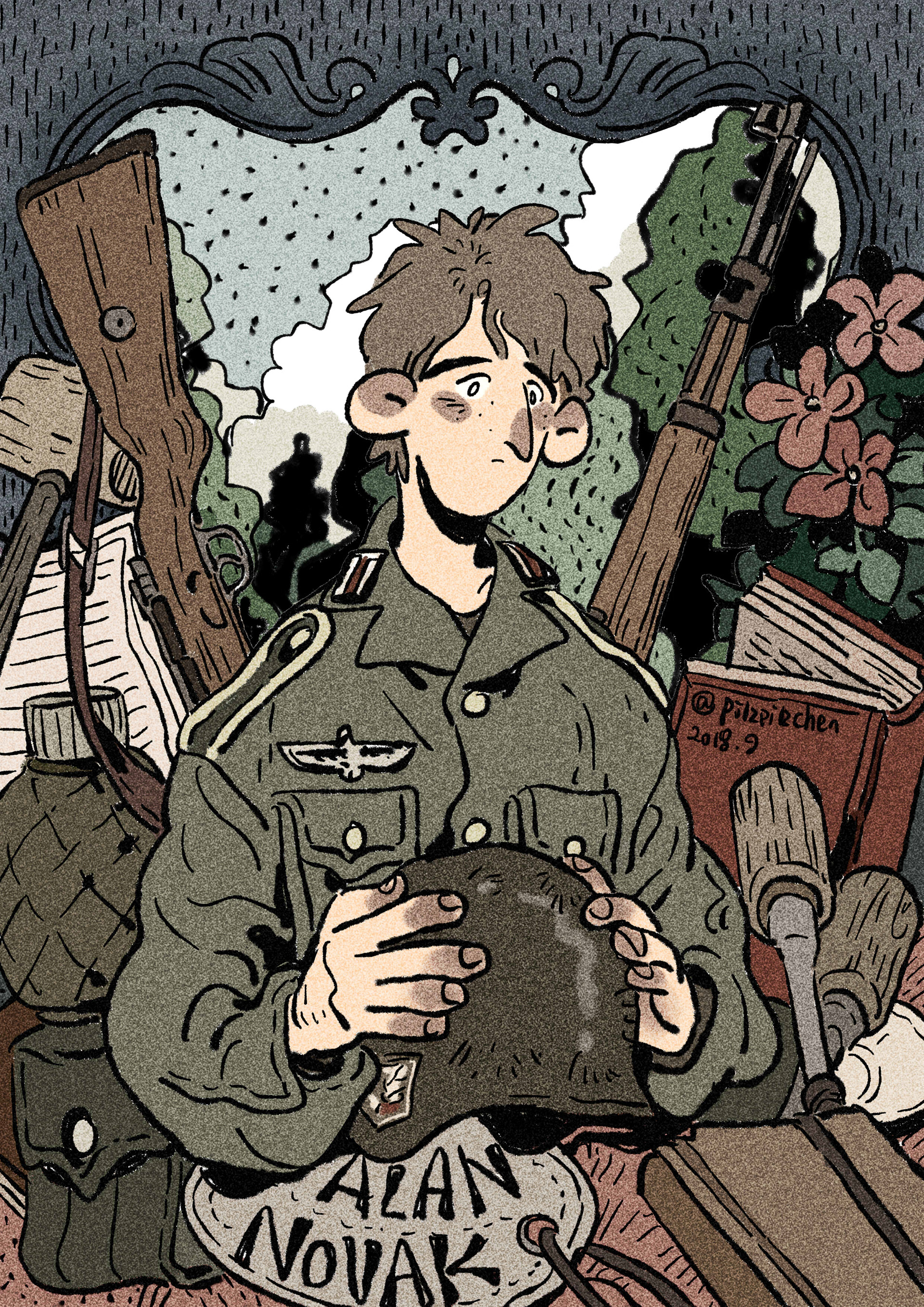 *

*

*

*

*

*

*

*

*

*

*

*

*

*

*

*

*

*

*

*

*

*

*

*

*

*

*

*
Page Preview 
*

*

*

*

*

*

*

*

*

*

*

*

*

*

*

*

*

*

*

*

*

*

*

*

*

*

*

*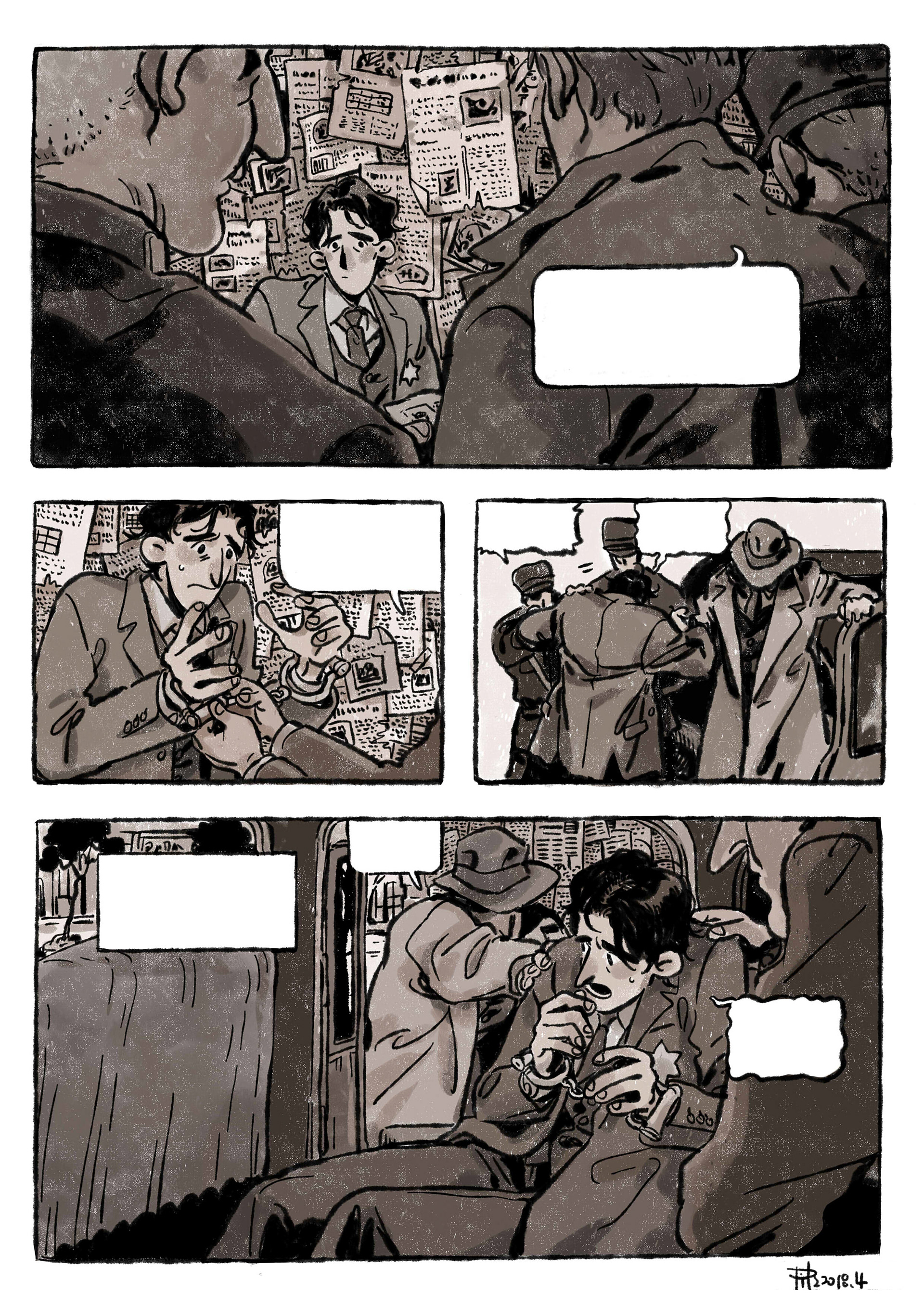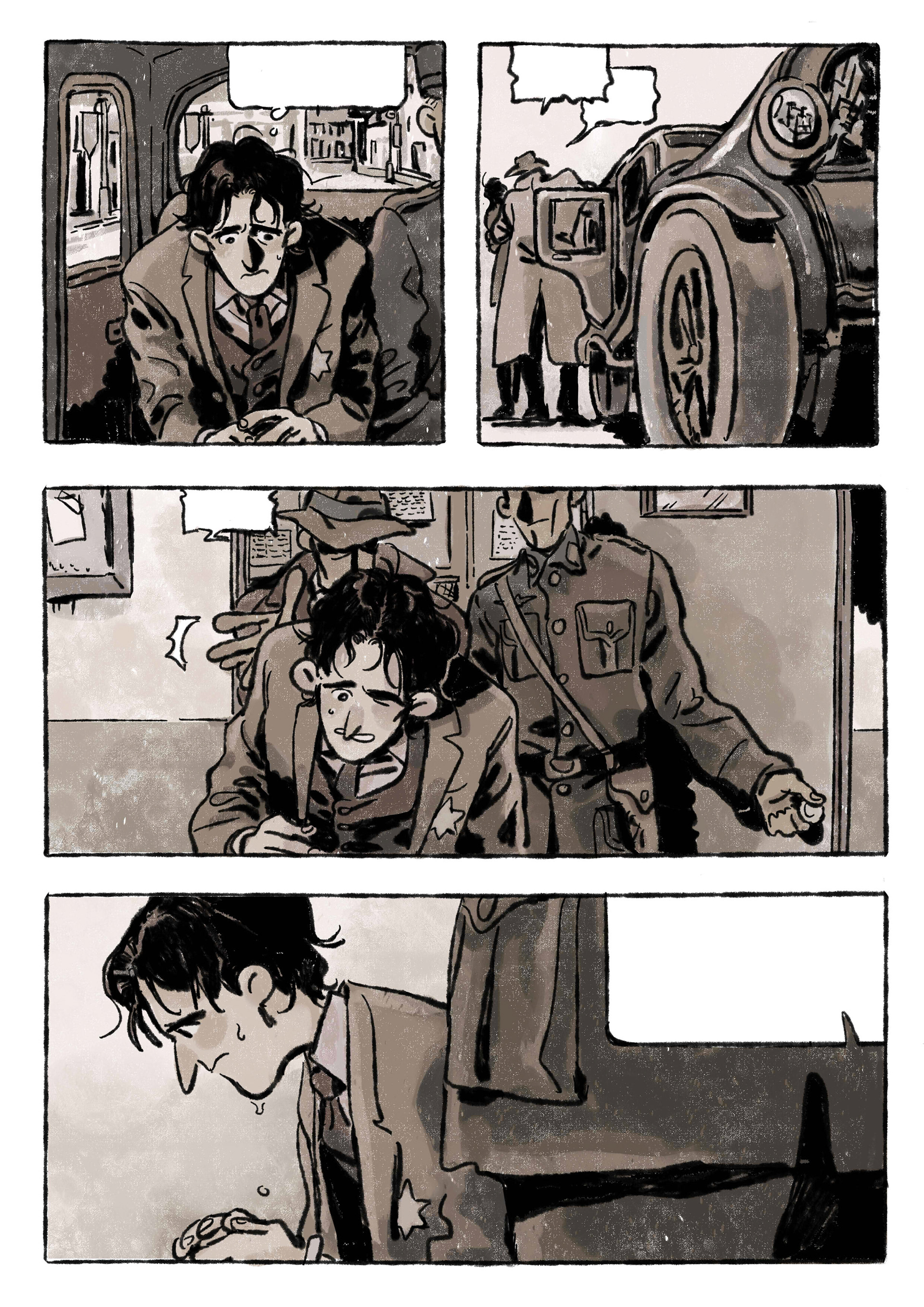 *

*

*

*

*

*

*

*

*

*

*

*

*

*

*

*

*

*

*

*

*

*

*

*

*

*

*

*
Concept Art & Illustrations 
*

*

*

*

*

*

*

*

*

*

*

*

*

*

*

*

*

*

*

*

*

*

*

*

*

*

*

*